AWM (Part 1): BVG & Tu Llave
For this first post about analyzing the experience with brands, I decided to talk about two different transportation systems, their advantages, and their downsides.
ANALYZE WITH ME
As you might know (if you look at my portfolio), I'm a Colombian designer based in Bogotá. One of the things I hate the most about my city is the transportation system. You will never know if the bus you are waiting for is going to appear someday, or if the traffic will make you late, or if you will be hanging in the door, risking your life with 50 souls more around you.
So when I went to Berlin the last November, I was really impressed and excited about the transportation system. You have five types of public transportation that are mostly on time, and in general, everything is much more organized. But what caught me curious about both transportation systems was the payment process. In this post, I want to compare the functionality of both systems and which one has a better user experience.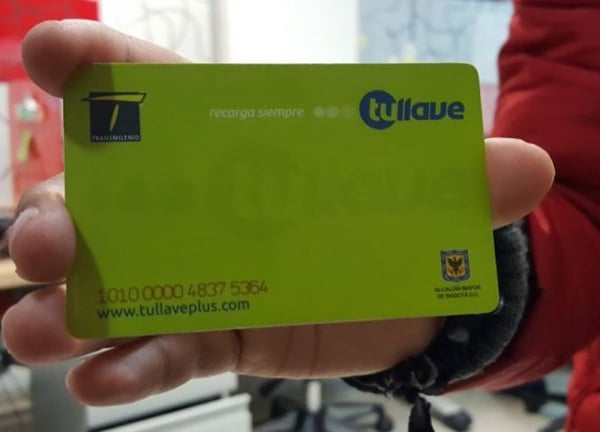 The first system I'm going to talk about is Tu Llave. This is, actually, the card that you need in Bogotá to enter in any public transport you need. The public transportation is called Transmilenio and SITP.
How you recharge this card is "easy". You just go to any store with the "Tu Llave" symbol or any bus station and pay what you will use. What is the problem here? There are not so many stores and stations all over the city or they will not be open in the morning when people need to work.
Does it have an app or software to make it more accessible? you would ask. And the answer is yes and no. There are actually two apps that only show the routes available. Now, you can recharge your card online, but it doesn't have any sense because you still need to go to a station and activate the payment.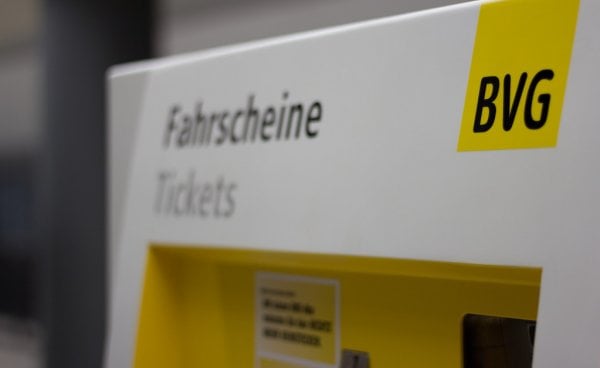 It's been my only option in Bogotá for the last 6 years, and I recharge my card one day before my trip to the closest store to my house because bus stations are far from there.
Advantages:
You don't mess with money when you are taking the bus, so the entrance is efficient (Except when someone didn't recharge the card and asks other passengers to put their card for them).

You can recharge any amount and forget the travel costs for a while.
Disadvantages:
There aren't so many places to recharge the card, and if you don't have time to go and recharge, there isn't a digital viable option.

No matter how much you travel with this transportation system, you don't have cheaper options or incentives.

People have clone cards to resell the ticket trips.
And about the apps that currently exist, I haven't used them. Google Maps or Moovit offer the same service to help you get a route. I like that there are maps where you can find recharge stores or bus stops, but the best solution for me is implementing online payment.
My personal experience as a user
Now, the BVG system is another world. You have machines to buy your ticket in the subway station, there are customer service stations where you can ask for help, and there is also an app.
What blew my mind was that you can buy a subscription for a day, a month, or even for a semester! I didn't know that and paid every time I needed to use public transport.
What I don't understand about this system is that you need to validate the ticket before you get on any bus, subway, or train. The inspectors could check this inside the transport, and if it is not validated, they fine you €60.
But why do they fine you? If you have the ticket, that means you paid for it, even if it's not validated.
When I went to Berlin, I knew that I needed to buy a ticket and then validate it because inspectors could fine me. But I was still confused about the process. So on my first trip, I had to ask other people how to do it.
I didn't know there was an app and that I could buy a subscription for a month until I saw an ad two weeks later after my arrival. Before that moment, I get a ticket by ticket every time I needed it, and I spent a lot of money.
Advantages:
If you get a subscription, you save a lot of money.

You forget about travel costs for a while too.

If you don't have the subscription or the app, you don't need to worry about where to buy a ticket, because you find machines very easily.

As the driver doesn't validate every single ticket, getting on transport is very efficient.
Disadvantages:
If you are new in the city, could be very confusing how the system works.
About the BVG app, I think it's very efficient. Even though it's not the prettiest app you will see, it does the job. It has the same use as Google Maps. but it also lets you buy the tickets or subscriptions, see the hours of every route, and helps you plan trips.
What other users say about those payment systems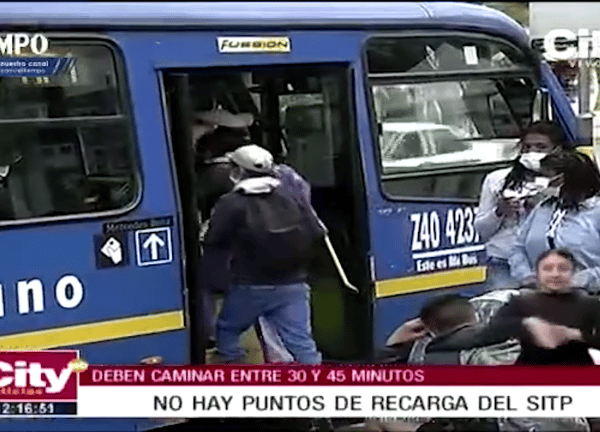 Reportage: People must walk 30 to 45 minutes to recharge the TuLlave app
So, to get more feedback and don't be too biased about my perspective as a designer, I made a research about other users' experiences by asking people on the internet and reading reviews.
Colombians are used to paying and buying things with their neighbors, in the local stores, people of trust, and it works pretty well in this culture, especially, if we are talking about elderly people, that don't know anything about technology.
The problem comes with where does TuLlave puts its spot to recharge the cards. People agree that there are not enough places to do that and they waste a lot of time and effort. The best solution is to put more spots or make the online payment accessible.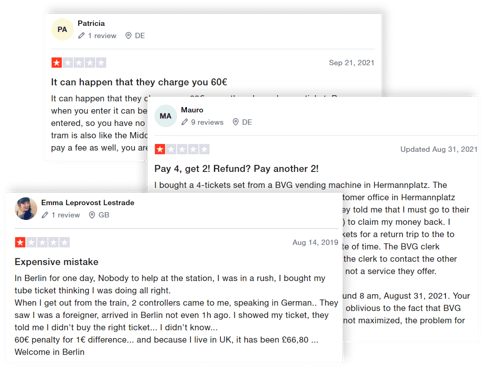 I used the same methodology with BVG and found out some interesting feedbacks about this payment system. In general, it's well implemented for residents, but many tourists were really confused about how it works.
Starting with the BVG system, I concluded that people are satisfied with the service. For them, it's good that they have so many options to pay for the transportation in the city.
Unfortunately, when it comes to talking about customer service, the experience is not bearable. Users say that the employees of BVG are rude, don't care about the situation of the users, and try to get out of the issues.
My designer's point of view
For this part of this analysis, I would like to rate both systems with the user experience honeycomb made by Peter Morville in 2004 and complement it with the characteristics that Jacob Nielsen proposed to messure usability. Not all of the characteristics were implemented because of repetition or similar guidelines. Here are the results:


Finally, I have made interesting discoveries about this topic. So, first, I want to bring back the main objective of this analysis: To compare the functionality of both systems and find out which one has a better user experience. In short, I can say that BVG offers a better user experience than TuLlave, but I have more insights about it.
The first one is that we should take into account the context and the cultures where these systems work. The fact that BVG is better doesn't mean that we can replicate it in the Bogota context.

It actually would be a bad idea because more people don't know anything about technology to implement ticket machines. A big example of it is in health care centers, where there are machines to take turns but you will always find an operator that does the job for the people.
The same would be if we implement the TuLlave system Berlin. People in Berlin are not used to the friendly environment to ask favors from a neighbor, who you barely know, as people in Bogota. It would create a social shock even though there are a lot of foreigners there.
The second one is that the TuLlave system is not as bad as I thought it would be. Is it badly implemented? Yeah, there are a lot of issues and people are very frustrated, not only with the payment system but with the transportation in general. However, the idea is well-thought, the company should work better on how to make store owners implement a recharge point and increase its number in all the city. They should also improve the online payment because most of the users think is illogical and would never use it if they still need to go to a bus station to activate the recharge.

The third one is that BVG is not perfect either. Yes, validating a ticket after you pay could be no sense for beginners until they understand it's because people could use one ticket for several days if there's no date and place printed on it, and yes, no one's going to check it on the bus or subway (unless you meet an inspector).

So BVG should work on making people know how the system works because there is almost no information about it in the stations. They should also do training sessions for their employees since people are very dissatisfied with the customer service. BVG is a good system with a score of 1.3 in Trustpilot but is not because of the system itself, it's about how the employees dealt with their issues.
Thank you for reading my first analysis about a system. I know it's not about an interface, but this topic was the one that gave me the idea to start a blog analyzing systems, and I was very excited to talk about it to clear my mind about transportation in different cities. I hope you liked it, and stay tuned to my next blog posts. If you have any questions or suggestions, send me a message in the contact section below. I would appreciate talking about UX, analysis, systems, and interfaces with you.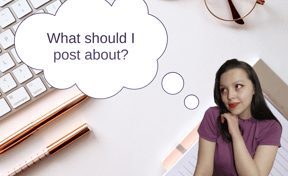 My portfolio continues here
This is not just a regular blog. I have decided that I will show my strategies and my designs, but also I will share how I analyze my experiences with real apps.